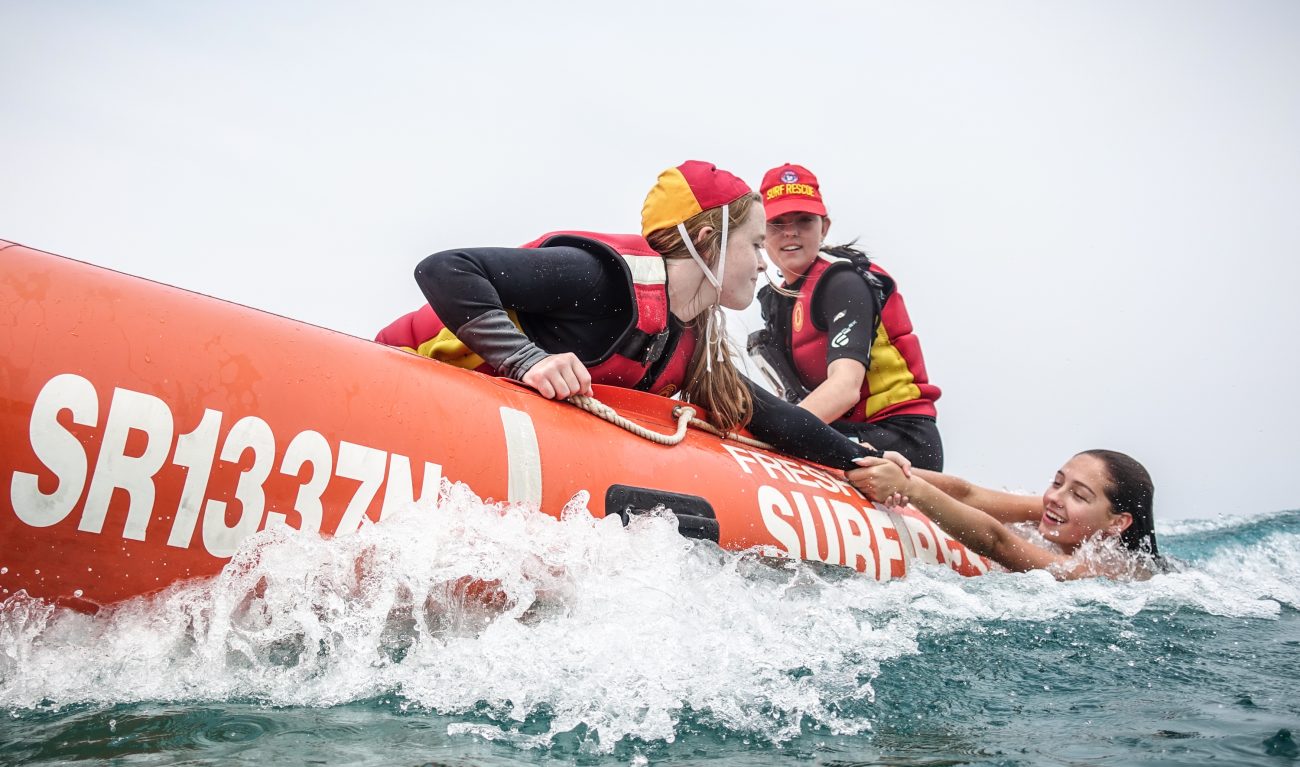 IRB Competitions at Freshwater SLSC
Race Inflatable Rescue Boats under competitive conditions. A recent addition to surf club competitions with 5 types of races across 5 age brackets, Freshwater SLSC is looking for keen competitors!
The Event
Inflatable Rescue Boat (IRB) Rescue Racing is a surf sport where local surf lifesaving club teams race Inflatable Rescue Boats under competitive conditions. IRB Rescue Racing competitions are held in various countries throughout the world, including Australia, New Zealand, South Africa, the United Kingdom, the United States, Japan, Germany, and France. (Wikipedia 2013). IRB Rescue Racing is also part of the Surf Life Saving World championships held every 2 years around the world.

Within Australia, there are five categories of events:
IRB Rescue:where a team of one driver & one crew race out to sea to collect a patient and return to shore;
IRB Rescue‐Tube Rescue: similar to the IRB Rescue, the crewperson must swim with a tube to collect a patient;
Mass Rescue– a team of one driver & one crew must collect one patient, return to shore, and head back out to sea to collect a second patient;
Teams Rescue– similar to the mass rescue, an additional team is incorporated into the event to do a changeover after the first team has collected their patient;
IRB Relay– this is a continuous relay involving each of the events described above.
These events are spread across five categories of teams:
Novice
Under 23
Opens
Masters
Female
History of the Event
IRBs have only been a recent edition to Surf Life Saving as has the competition. Although competition started in the early 1970s, a set of competition guidelines were not established until 1976. From this period all the way through to the late 1990's strong competition teams existed throughout Australia, with their innovation and love of the sport contribution to the evolution of the IRB and its role in saving lives. Competition was briefly suspended in 2000/2001, and has only been revived in recent years.
Historically the events have been held in the winter; as competitive resources and personnel are usually on patrol or supporting surf carnivals, it has often been impractical to host the event whilst the flags are up. This is one of the few sports in Surf Life Saving where the very equipment used to compete is also used to save lives.
Historical
The club has had a sporadic involvement with IRB racing over the years. At various times in the 1980s and 1990s, the club has fielded teams in the competition but without any great success.
Present day
Freshwater is not currently involved in IRB competition, though would be happy to support any members interested in pursuing this aspect of surf sports competition.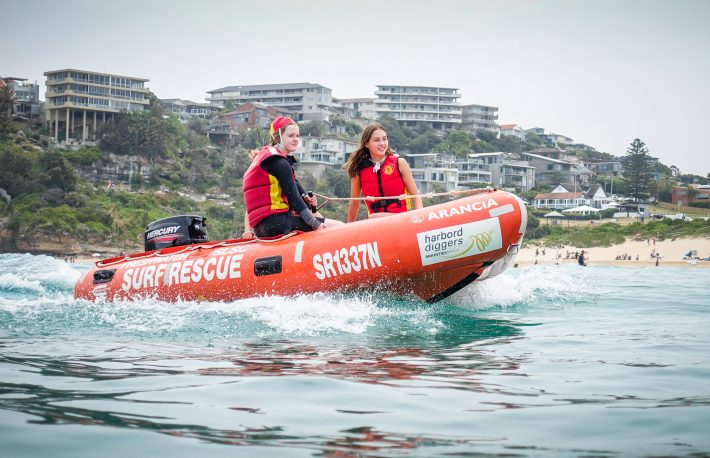 Fitness, training and competition
Fitness
To compete in IRB competition, a moderate level of strength and endurance is required. Training programs are provided through our IRB coaches, who are well experienced in IRB Rescue Racing.
Training
Formal training typically starts at the end of January, with single weekend sessions. As the season progresses, additional weekday training will be introduced depending on requirements.
One of the well proven by-products of participating in IRB rescue racing is that your IRB skills, both as a driver and a crew person, will be greatly enhanced. You learn to handle the IRB in all sorts of surf conditions, and you'll see how other top-class IRB drivers handle the varying conditions. IRB rescue racing, both training and competition, it is one of the greatest learning environments you could wish for.
Competition
IRB Competition is held every year after the close of the surf life saving season, during May to July. This is because IRBs are one of the few items of surf life saving equipment that's still used for life saving as well as competition. The season is short and sharp with 5 rounds of competition held across beaches in NSW over a weekend, culminating in the NSW Championships (around June/July) and Australian Championships in July, typically in a different state every year.
Each weekend of competition is exciting, the racing is fast and furious, and you get to meet and make friends with like–minded IRB professionals from a very wide range of clubs.
If I compete in IRB competition can I do other events?
As IRB competition is held after the summer season has finished, there is no conflict with the other areas of competition that are available.
Contact
If you are interested in competing in any events or would like further information about competition and training, you should contact the Club Captain.
Take part!
Our members enjoy access to a wide range of surf sports both for fun and for serious competition. Join today!