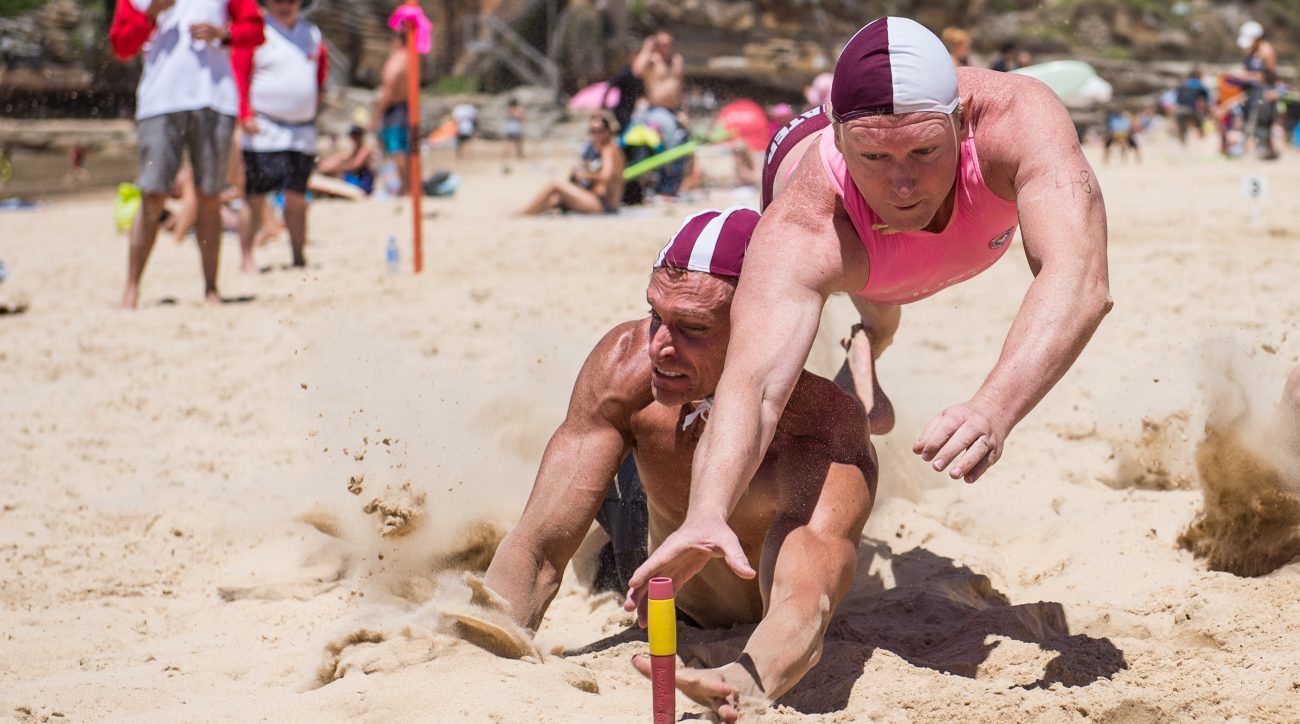 Masters competition at Freshwater SLSC
Encompassing a wide range of surf, board, ski, beach and boat events, Masters are great for fun and camaraderie with room for serious competition at championship events.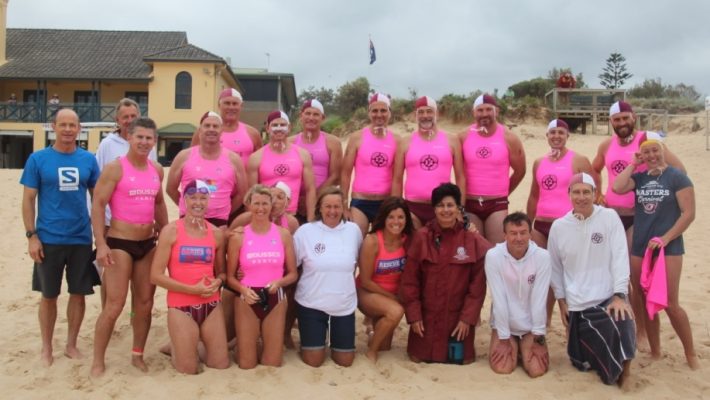 The Events
Masters competition provides an opportunity for male and female competitors 30 years and older to participate in a wide range of surf, board, ski, beach and boat events. The individual events are conducted according the same rules as those applying to Open board, ski, swim, beach and boat competition.
At Freshwater the primary focus is on having fun and enjoying the camaraderie that comes with participation in the local carnivals. There is also room for the serious competitor as well at championship events.
Competition is divided into age groups for both individual and team events as follows –
Individual events – 30-34yrs, 35-39yrs, 40-44yrs, 45-49yrs, 50-54yrs, 55-59yrs, 60-64yrs, 65-69yrs & 70yrs +
Team events (water) – min 110yrs, min 130yrs, min 150yrs, min170yrs+
Team events (beach) min 140yrs, min 170yrs, min 200yrs & min 230yrs.
Boat events – min 120yrs, min 140yrs, min 160yrs, min 180yrs, min 200yrs, min 220yrs, min 240 yrs, min 260yrs.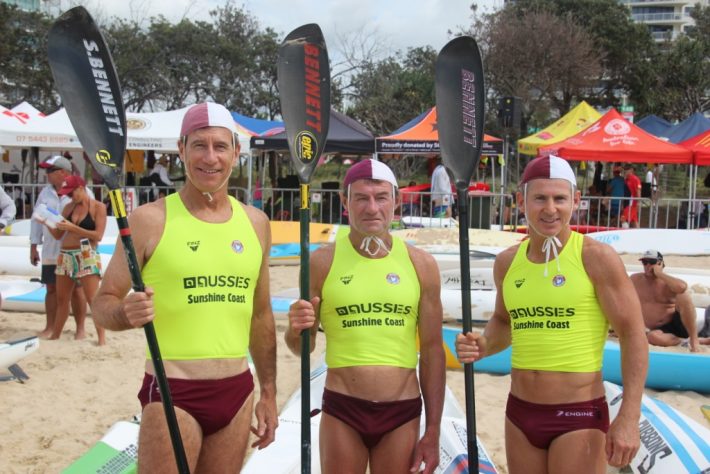 Water Events
Individual events include surf race, tube race, board race, ski race & iron man.
Team events include surf teams, taplin relay, board relay, double ski, ski relay (3 members in each team) & board rescue (2 members).
Land Events
Individual events include beach sprint, beach flags and 1km & 2km runs. There is also a beach relay events (4 runners per team).
Boat events
Boat events are run along traditional lines with the age divisions calculated by reference to the 4 rowers only.
Further details about what is involved in the events can be found in the other Surf Sports Pages dealing with Board, Ski & Swim, Beach & Boat events.
History of the Events
Organised Masters competition was first introduced in the late 1980s. All States Masters championships were first held in 1987 and continued under that format until 1992. The first Australian Championships were held at Kurrawa Qld in 1993.
Masters Competition at Freshwater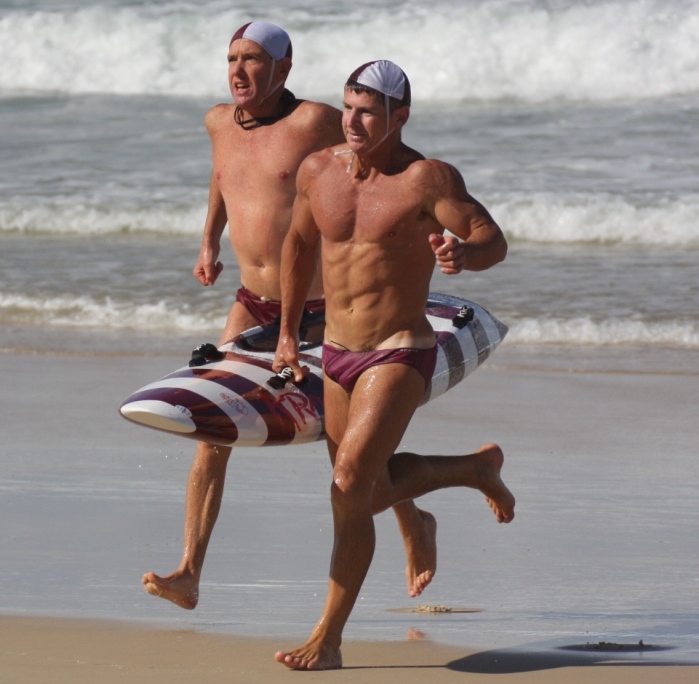 Historical
Freshwater competitors have been involved in Masters Competition since its inception. Our first formal champion was Harry Klouzal who won the over 35 year tube race at the 1991 and 1992 All State championships. Harry was also our first Australian Masters champion, winning the 35-39yrs tube race in 1995.
Since then a procession of Freshwater members have won numerous Branch, State & Australian Championships across a wide spectrum of events including surf, ski, tube race, iron man, board relay, taplin relay and boats. Our most successful Masters competitor at Australian level has been John de Mestre who as won 64 gold medals in both individual and team events. Other multiple winners include Alan Burns (11), Kurt Hanson (8) and Michael Kirkby with 7. Kurt was also named SNB Masters competitor of the year in 2013 as was Michael Kirkby in 2015 and John de Mestre in 2018.
The club's first and only female Australian champion to date has been Kim Low who won the women's 30-34yrs ski race in 2012.
World masters competition is also held every 2 years at different locations around the world. Freshwater members have participated in a number of these events with some success. At the 2018 World Championships in Glenelg SA, the club won a total of 2 gold, 2 silver and 5 bronze medals.
Present day
The club has a strong Masters contingent who compete at local & championship carnivals. While the focus at local carnivals is on fun and fitness rather than competition, there is still an opportunity to engage in serious competition if you wish at the Branch, State & Australian championship carnivals. There are male and female competitors across the full spectrum of age divisions with most competition focused on the water events rather than land. The club also has a healthy representation in the boat section.
At the 2019 Australian Masters' Championships, Andrew De Vries, John de Mestre, Sigi Hill & Michael Kirkby all won gold medals, with Michael & John combining in the 55-59yr Board Rescue Event to win for the 5th time in 6 years.
Fitness, training and competition
Fitness
If you want to compete on a social level, you will need a moderate level of fitness to compete in Masters Competition. An ability to negotiate and read the surf is a useful attribute though not essential. For those who want to adopt a more serious approach, a higher level of fitness is suggested. As some events involve the use of equipment such as boards and surf skis, taking up these events does require training to reach a level of proficiency and could involve the purchase of such equipment.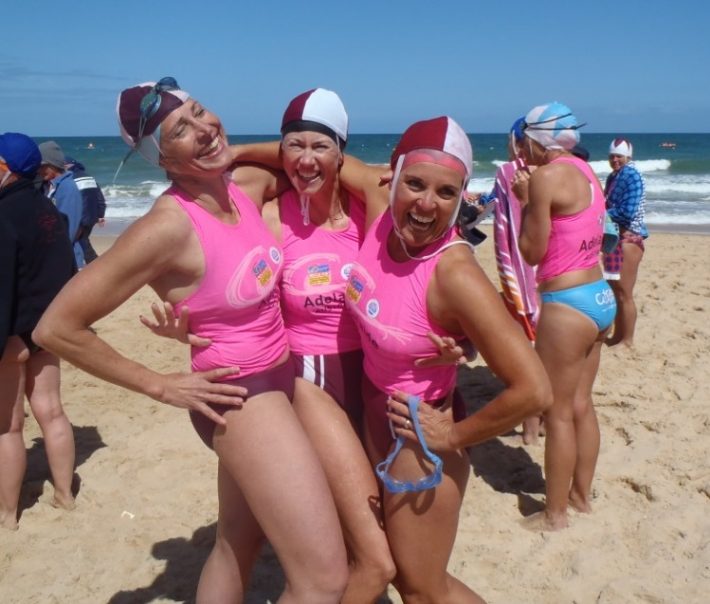 Training
Freshwater SLSC conducts training for all ages and all skill levels throughout most of the year. Whether a beginner or an expert training for the Australian Championships, there are sessions to cater for all skill types.
Competition
The club competes at a number of local carnivals throughout the season. The championship carnivals are held at the end of the season from February onwards and include the Branch, State and Australian Championships. Carnival days vary depending on which club is hosting the event – some are twilight affairs for a couple of hours while others are held on either a Saturday or Sunday for approximately half a day. The Freshwater Masters carnival is held in November on a Saturday.
If I compete in Masters competition can I do other events?
Masters carnivals are held separately to Open carnivals and so there will generally be little or no clash between events. Freshwater warmly welcomes new members into the Masters contingent.
Contact
If you are interested in competing in any events or would like further information about competition and training, you should contact Masters Captain Gaven Needham on gaven or call on 0428 499 653.
Take part!
Our members enjoy access to a wide range of surf sports both for fun and for serious competition. Join today!